At the Packinghouse Gallery and photography studio we offer many products and services. All of our products are hand made in St Petersburg. Our Torch fired enamel jewelry is hand made using a torch, copper tubing and enamel, each piece is a one of a kind.
We offer professional photography services including Portraits, Business Imaging and Event Photography. Jim has over 35 years of professional photography experience.
Jim has several other websites that showcase his photography. His photography over gold pigment limited edition work can be found at PhotographyOnGold.com and his fine art art photography can be found at JimSwallow.com
Jim Swallow is the photographer for the Saint Petersburg Opera Company. All the production photographs are for sale.
click above to see Opera images for sale.
Site is going through an update to help speed up the pages please be patient
Jim offers private lessons in photography, digital imaging, Photoshop and more. Classes can be offered at your home or in our studio in St Petersburg.
If you would like to order enamel products or enamel gift items  please go to our new e-commerce site below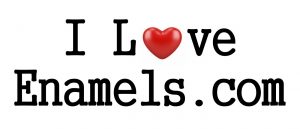 Each gallery is full of images and they do take time to load. Please be patient, It is worth the wait. Thank you.